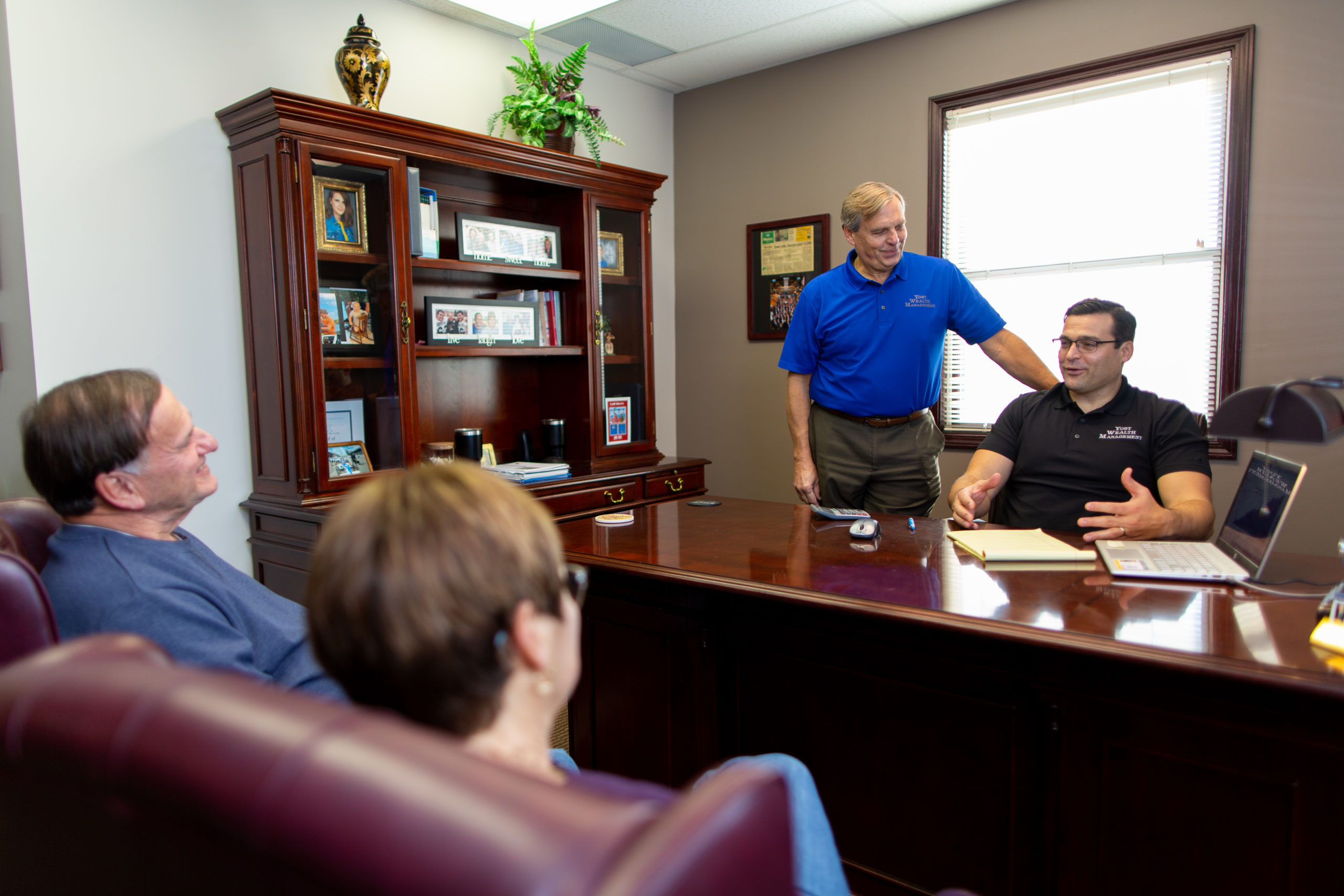 You've worked hard, saved a little money and despite the great amount of financial information available on the WEB, in books or on TV, you really don't want to go it alone. Perhaps, you even worry if you're "wealthy enough" to afford professional advice. Relax and give us a call.
At Yost Wealth Management, we don't require a minimum account balance.
There is no cost or obligation to call, email or visit our office.
At Yost Wealth Management, we work with clients who understand the value of professional advice. Clients who prefer to work with the same advisor every time they need help or have a question. Advisors who have taken the time to get to know them personally to better understand the financial needs and goals.
In 2009, in the midst, of the "Great Financial Crisis", Steve Yost (Retired 2022) joined forces with LPL Financial and started Yost Wealth Management. Steve knew that the objective and nationally known resources that LPL Financial offered would allow him to put his client's need first without any pressure to sell any particular company's product.
Today, Corey pledges to continue the process to work one on one with you. To work together to design a portfolio to help you pursue your goals for both now and in the future. We will focus on your financial goals. Depending on your circumstances that may include some or all of the following:
Life Insurance – final protection for your loved ones if you are not here.
College planning – long term planning to help ensure you are ready to help your children or grandchildren.
Determining your personal investment risk tolerance – to help manage risk according to your needs.
Retirement income planning – designing an investment strategy to pursue a secure retirement.
Tax advantage investments – to manage taxation so more of your money works for you.
Long term care – providing care when your health requires such protection.
A full range of investment products and strategies – to chose the ones which are appropriate for your needs.